SHEBAH CONVENTION 2013 - FEB. 7TH - 10TH 2013
by anonymous
on January 6, 2013
Our Annual Prophetic Convention called SHEBAH CONVENTION that traditionally proceeds our 21-day fast, will take off from Thurs, Feb. 7th through Sunday Feb. 10th.
THEME: "SPEAK LORD...." Matt. 8:8 1 Sam.3:9
SPECIAL GUEST SPEAKER: Prophet Osbert Blankson Eduam From Ghana. A highly Anionted Prophet of God with an amazing Prophetic unction. Get ready for God's directioin for your Life.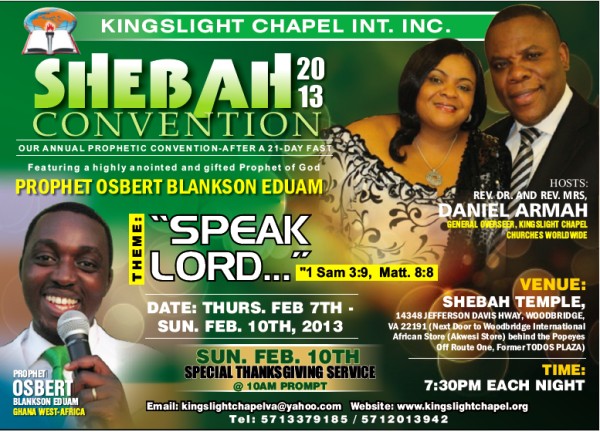 back