Ushering(Protocol)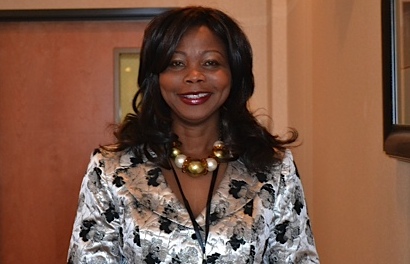 Mrs Emelia Ghartey Attram
(Head of Ushering & Protocol)

Emmanuel Agbila
( Deputy Head of Ushering & Protocol )
Ernest - Deputy of Ushering & Protocol)
We welcome you with love and warmth into Kingslight's powerful ushering department.
When a person steps into our church for the first time, our special guests will usually evaluates the atmosphere asking themselves: 'Will I be accepted? Will it be easy to make friends? Will my spiritual and personal needs be met. Will it be easy to find my way around? Will my family like it here?
We are very much aware that our special guests will quickly come to some conclusions during the first few minutes. First impressions are often lasting impressions. Consequently, the ministry of the ushering department is one of the most important departments in Kingslight chapel.
When people come to church they are sometimes burdened, sad and discouraged, battered and bruised by the inevitable storms of life. Each person, member or special guests, comes with the hope that the service will be an experience of upliftment and inspiration, a time of renewal and celebration. The skillful usher helps to make this a reality for those in attendance.